Announcing our new Brand Ambassador Ryan Theriot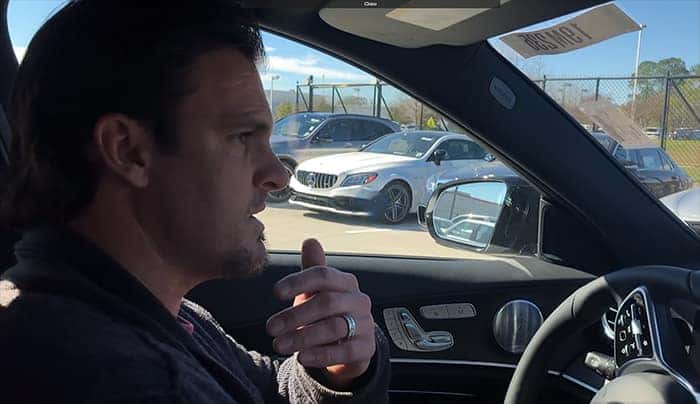 Mercedes-Benz of Baton Rouge (MBOBR) announced today that Ryan Theriot is the brand's first local ambassador.
Theriot graduated from Broadmoor High School in Baton Rouge, La in 1998. While there he played 3 seasons on the basketball team as a point guard and 4 seasons on the baseball team as a shortstop. He was a highly decorated baseball player, so he opted to not play basketball during his senior year of high school to focus on his baseball skills.  Theriot played college baseball at Louisiana State University and was named to the College World Series all-tournament team in 2000. Ryan Theriot made his Major League Baseball debut on September 13, 2005, as a pinch hitter with the Chicago Cubs. On July 31, 2010, Theriot was traded to the Los Angeles Dodgers. On November 30, 2010, Theriot was traded to the St. Louis Cardinals. On January 27, 2012, Theriot agreed to a one-year contract with the San Francisco Giants.
Ryan is the perfect athlete to represent Mercedes-Benz of Baton Rouge as this is home to him and his family!
We had the opportunity of interviewing our new Brand Ambassador Ryan Theriot and asked him a few questions to get to know him better.
You've recently partnered with MBOBR – what is the main reason you chose to be our brand ambassador?
RT: First and foremost: I've been in a Mercedes-Benz for a long time – 15 years, I believe… and I actually worked with Nick and their team during the majority of that time. Their dealership is way more impressive than anywhere else – top to bottom. Anytime I can be a part of something great like their business, it's a phenomenal opportunity. Not to mention, the way they treat people is amazing.
We have a strong culture at MBOBR and have multiple arrows that we stand for…. one is "Do the right thing, not the easy thing." Do you have an experience that would apply to this?
RT: Absolutely – There have been a couple of instances when I wanted to get in a different vehicle, and instead of trying to upsell me on something else, their management team went out of their way to find the exact car that I wanted. What excites me the most about what's going on over there is exactly that culture. They go above and beyond to do what is right by their customers for EVERY customer.
We are very proud of our community involvement – do you have any favorite charities?
RT: I've done quite a few things in the past… I've partnered a lot with the Big Buddy program, as well helping/volunteering when the Baton Rouge flood occurred. Honestly, in any community outreach, I'm a huge believer of giving up your time and your efforts, rather than just "writing a check." It's more important to me to be on the ground and volunteering – seeing things with your own eyes and helping with your own hands. As involved as MB of BR is, I'm excited for the opportunities to reach out to even more people in our community!
What Mercedes-Benz are you currently driving?
RT: We're currently in a G 550 – just got out of my CLS 63 AMG®. I've also had an S-Class in the past.
What is the most surprising feature on that vehicle?
RT: Everything within the Distronic feature is really neat, but the new lighting packages on these new models are AMAZING. Not to mention, some of the rear features are really great for the everyday travel and road trips with the kids/family.
In your words – why should someone choose to do business with MBOBR?
RT: When you walk through the front doors of the store – it's like no other place I've ever been. From the very first greeting, to sales and service, it's incredible. In a lot of dealerships, you get overwhelmed and intimidated, but working with MB of BR, every person there is so helpful and willing to go above and beyond for you. I'd scream from the rooftops that this place has the greatest people working there with top-tier leadership. This brand is for everyone if you love great service and even better people.