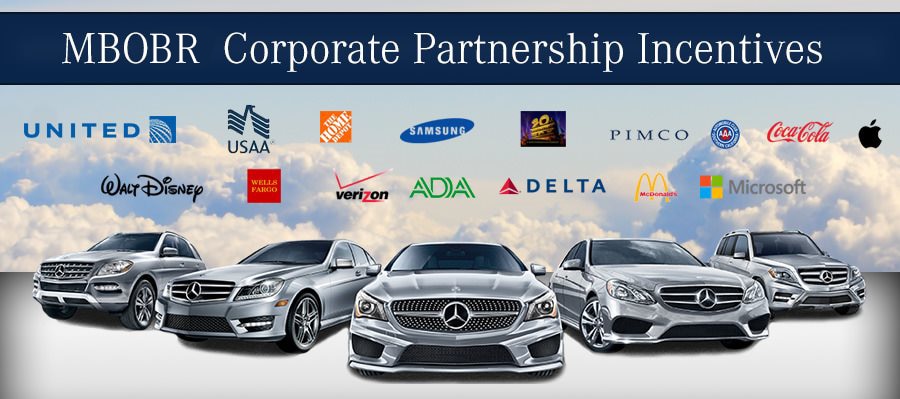 Maybe you or your company has been thinking about purchasing a new Mercedes-Benz, but the timing hasn't quite felt right. We're changing that with several programs that may save you thousands on a New Lease or Purchase. Mercedes-Benz of Baton Rouge, the area's newest Mercedes-Benz dealer, has a partnership with a Fleet Program* to give you and your colleagues an exclusive opportunity.
Among our partners are United Airlines, USAA, Morgan Stanley Reserved, Pimco, AAA, American Dental Association, American Medical Association, American Bar Association, Apple Inc., Coca-Cola, Delta Airlines, McDonald's Corp., Microsoft, Samsung, the Home Depot, The Irvine Company, Twentieth Century Fox, Verizon, Walt Disney, and that's just the tip of the iceberg.
Enrollment in our partnership programs is designed to help us cater to all the automotive needs of you and your associates. Mercedes-Benz of Baton Rouge offers a complete customization auto-buying services at a cost of nothing to you or your business. Fill out our form below to find out if your company qualifies, and know that we're eager to help in every way!
*Fleet Incentive Program - Available for qualified customers only